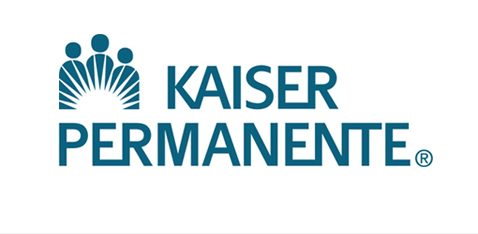 Actuarial Internship at Kaiser Permanente
About the Organization
Kaiser Permanente is the largest leading nonprofit integrated health care organization in America. Kaiser Permanente was established by Henry J Kaiser, an industrialist and Sidney Garfield, a physician in 1945.
This California based health care consortium consists of three entities
Kaiser Foundation Health Plan
Kaiser Foundation Hospitals
Permanente Medical Groups.
Kaiser Permanente serves over 9 million health plan members with their progressive products and services and more than 189,655 dedicated employees and physicians.
About the Actuarial Internship at Kaiser Permanente
If you wish to become part of an organization that is striving to define the future of health care, then Kaiser Permanente is for you. When you join the actuarial internship at Kaiser Permanente, you lay the foundation for a vibrant future with America's largest managed health care organization. This obviously offers more benefits and opportunities for you to grow personally as well as professionally.
Kaiser Permanente always focuses on creating a positive and challenging environment to its interns that offer work life equilibrium, significant compensation and benefits and great opportunities for growth.
Actuarial Internship at Kaiser Permanente Criteria
You need to be a college student pursuing a Bachelor's degree with a GPA score of 3.0 or above
Bachelor's degree in actuarial science, mathematics, statistics, economics, business or related field is preferred.
You need to be academic student seeking professional training within a business environment.
You should possess strong oral and written communication skills.
You should have strong problem solving and analytical skills.
You should have demonstrated relationship building and interpersonal skills.
You should have enough knowledge of Microsoft Word, Excel and PowerPoint.
You need to be a team player and leader.
Highlights
You get the great chance to build a rewarding career in a very supportive and friendly environment by being an actuarial intern at Kaiser Permanente. Interns usually work in Georgia Atlanta regional office of Kaiser Permanente.
This is a full time internship program where interns need to work on working days (Monday to Friday) from 8.00 AM to 5.00 PM. You could develop your experience and sharpen your expertise by working with experienced actuaries on real time and challenging assignments.
You will be involved in projects that make you think freely, query meticulously and investigate profoundly. In short, Kaiser Permanente makes sure that interns get the most out of their time.
The organization helps interns to get deeper and broader experience on different kinds of projects and different areas of projects. Different kinds of project include financial software analysis and marketing strategies development to mobile application development.
Interns deal mainly with DHMO portfolio; updating, cleaning up, analyzing etc. Interns also get chance to be familiar with different tasks including pricing model development, benefit pricing work, rate filling submission, Medicare bid work, submission, attestation, internal fee schedule analysis etc.
Thus, you get to know what it really means to be an actuary at health care organization. Altogether Kaiser Permanente is the best organization for those wish to start their actuarial career from world class leader in health care industry.
Kaiser Permanente Internship Website